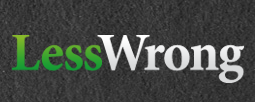 This post summarizes key material from LessWrong.com. For all such posts see the Less Wrong tag.
Do you persevere when the going gets tough? Do you get upset when you can't stick to something for 14 hours a day? (Even if it's really important?) Can you stick with a project for years? Are you good at starting but not finishing things?
The idea of perseverance at different 'levels' is one I've found useful for understanding my failures.
To do difficult or 'impossible' things we must:
Not run away — this takes seconds.
Do work — this takes hours.
Stick with it — this takes years.
How Well Do You Persevere?
Personally, I'm just okay at starting things—I tend to waste too much time planning and not doing. I'm pretty good a working on something for many hours in a day. Unfortunately, I suck at sticking it out over the long term—it's too east to lose interest, passion, motivation, or all of the above.
How about you? Where do you stand? What are you good at? Where could you use some improvement?
Check out On Doing the Impossible by Eliezer for more thoughts on this. (This is where I got the original post idea from.)
///