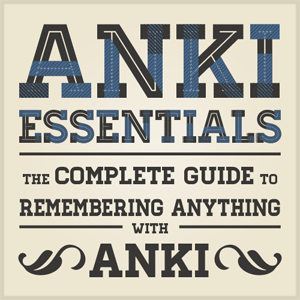 It's finally here! I'm excited to announce that Anki Essentials is ready and available for purchase here.
Anki Essentials is a 120-page guide for Anki, a free and popular spaced-repetition program primarily used for memorizing and internalizing material.
Head over here for more details and to grab a copy!
To everyone who pre-ordered Anki Essentials, thanks! You should have received an email by now with a link to guide. If not, please contact me and I'll get everything sorted out.
///