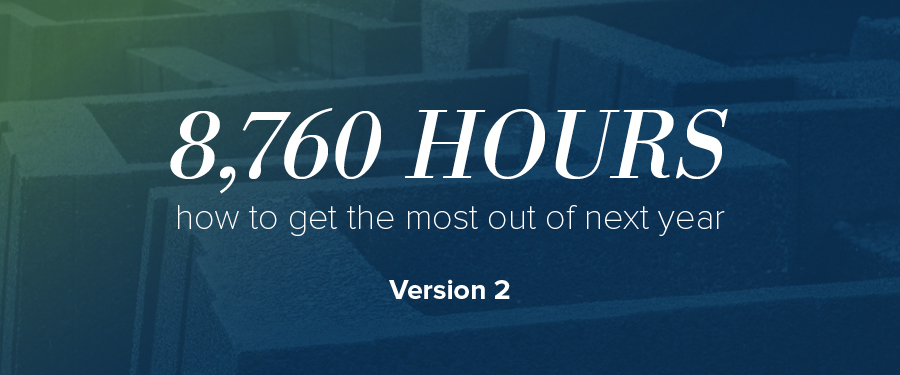 I'm happy to announce that my 8,760 Hours guide has been cleaned up and improved, just in time for 2016 Reviews and 2017 Planning!
When I first wrote the guide back in 2012 I expected maybe a few friends to read it. Since then, the guide was downloaded over 16,000 times, and many people have said very nice things about their experience using it. I hope you find the new version just as useful, if not more!
Updates in version 2:
An overhaul of the life areas, categories, breakdowns, prompting questions, and metrics.
Several added subsections.
A bunch of minor typo-corrections, general fixes, and rewrites.
A visual face-lift, thanks to my good friend Jimmy Rintjema, who has also kindly overhauled the formatting and design of the guide.
For more information about the guide, see the original post about it here.
///