Bookshelf
I'm a big fan of books—they tend to gather wherever I'm living.
Here is a glimpse at what I'm currently, or have recently, been reading.
Last updated January 2017; work in progress.
Jump to: Currently Reading, Recently Completed
Currently Reading
---
Non-Fiction
I usually have several books on the go at any given time, and jump regularly between them. This list doesn't include everything I'm currently reading, merely the highlights.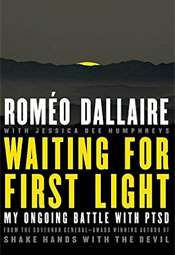 Waiting for First Light
Roméo Dallaire (2016)
Fiction
I'm definitely a SciFi/Fantasy guy, though I'll occasionally branch out.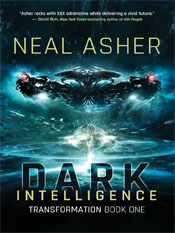 Dark Intelligence
Neal Asher
Recently Completed
---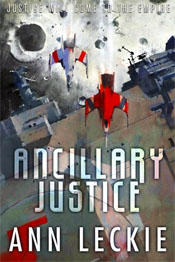 Ancilliary Justice
Ann Leckie
Finished January 2017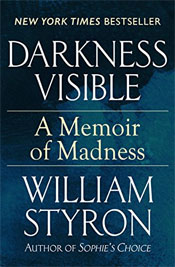 Darkness Visible
William Styron (1990)
Finished January 2017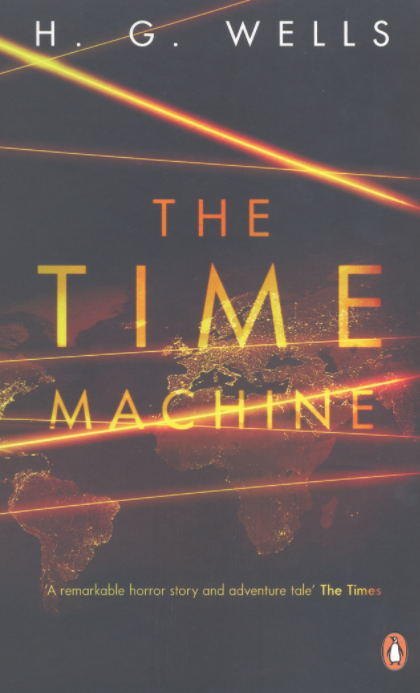 The Time Machine
H.G. Wells
Finished January 2017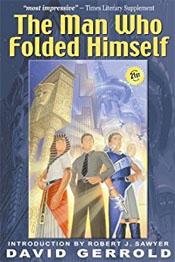 The Man Who Folded Himself
David Gerrold
(1972, 2003)
Finished January 2017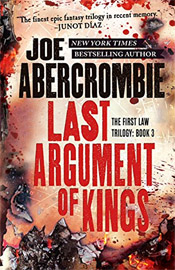 Last Argument of Kings
Joe Abercrombie
(2008)
Finished December 2016
Archve
---
Non-Fiction
Conscious Business – Fred Kofman (2006)
Surviving AI – Calum Chace (2015)
The Making of the Atomic Bomb – Richard Rhodes (1987)
Spycraft – Robert Wallace and H. Keith Melton (2009)
Meditations – Marcus Aurelius (Translation by Gregory Hays) (2003)
The Warrior Within – John Little (1996)
The Idea Factory – Jon Gertner (2012)
Bell Labs: Life in the Crown Jewel – Narain Gehani (2003)
The Mathematician's Mind – Jacques Hadamard (1945)
Superintelligence – Nick Bostrom (2014)
Zen in the Art of Archery – Eugen Herrigel (1953)
The Mindful Path to Self-Compassion – Christopher German (2009)
The First-Time Manager – Gary Topchik and Loren Belker (1983)
Making Habits, Breaking Habits – Jeremy Dean (2013)
The Charisma Myth – Olivia Fox Cabane (2012)
Elon Musk – Ashlee Vance (2015)
The Better Angels of Our Nature – Steven Pinker (2011)
The Organize Mind – Daniel Levitin (2014)
Daring Greatly – Brené Brown (2015)
Waking Up – Sam Harris (2014)
Eat That Frog! – Brian Tracy (1994)
Mindfulness – Mark Williams and Danny Penman (2012)
The War of Art – Steven Pressfield (2012)
The Six Pillars of Self-Esteem – Nathaniel Braden (1995)
The Obstacle Is the Way – Ryan Holiday (2014)
The Code Book – Simon Singh (2000)
So Good They Can't Ignore You – Cal Newport (2012)
Finished 2013-07
The First 20 Hours – Josh Kaufman (2014)
Finished 2013-06
Linchpin – Seth Godin (2010)
Finished 2013-04
Finding Flow – Mihaly Csikszentmihalyi (1997)
Finished 2013-01
Switch – Chip Heath and Dan Heath (2010)
Finished 2012-10
Mindset – Carol Dweck (2006)
Finished 2012-01
Fiction
Helliconia Spring – Brian W. Aldiss (1982)
Helliconia Summer – Brian W. Aldiss (1983)
Helliconia Winter – Brian W. Aldiss (1985)
The Martian – Andy Weir (2014)
The Ringworld Engineers – Larry Niven (1985)
The Shadow of the Torturer – Gene Wolfe (1980)
The Claw of the Conciliator – Gene Wolfe (1981)
The Sword of the Lictor – Gene Wolfe (1982)
The Citadel of the Autarch – Gene Wolfe (1983)
The Dispossessed – Ursula Le Guin (1974)