As a followup to my trip through the highlands of Ecuador, I thought it would be cool to share my favorite black and white photos.
All photos were taken with my iPhone 4 camera and edited using Photoshop Express, a free photo editing iPhone app from Adobe.
Away From Home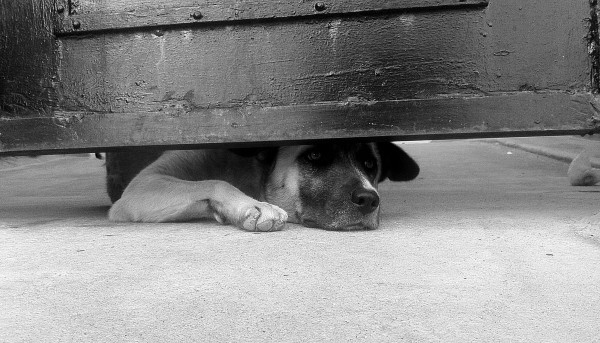 Not only was this Quito dog very photogenic, this being my first time to a different continent I was missing home (and particularly the girlfriend) quite a bit.
The Virgin Mary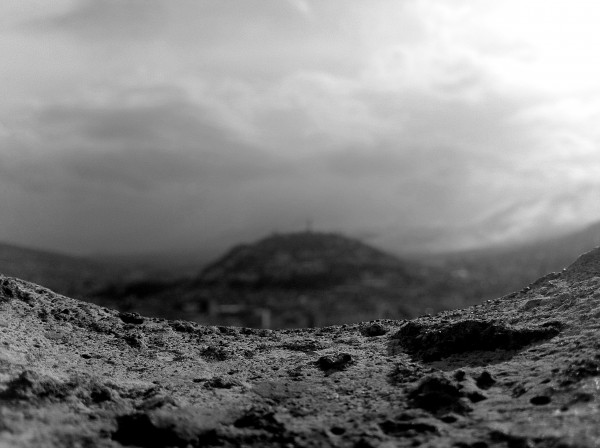 A massive statue of the Virgin Mary overlooks the core of older Quito, the capital of Ecuador. This shot is from the top of the La Basilica, a large church near the centre of downtown Quito.
On Top of the World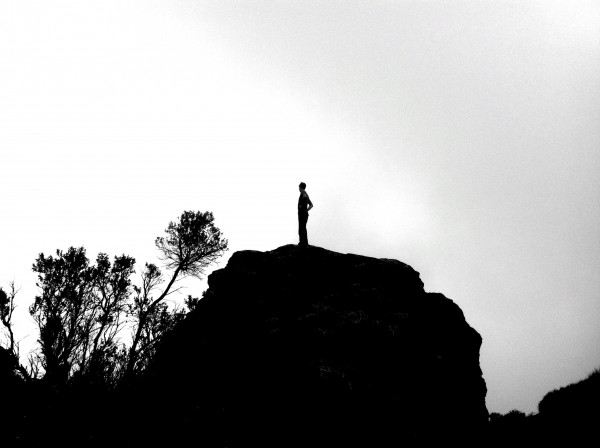 Our first real moment being out of the bigger city and out in the wild. On our way to Isinlivi we had the bus driver drop us off at the top of the mountain pass so we could hike down the final stretch. Several elderly Ecuadorean ladies where trying to tell us we were crazy for getting off the bus—at least, that's what their expressions seemed to say… we couldn't really understand them!
Hike down to Isinlivi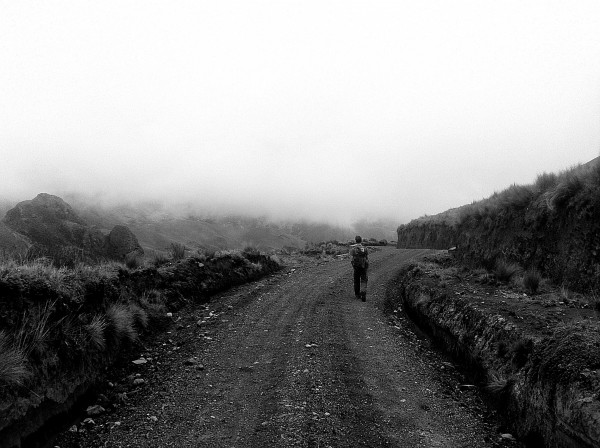 Of the hundreds of generic mountains/hiking photos, this is one of my favorites. Like the previous photo, it is from our first mountain hike on our way down to Isinlivi.
Mountain Path
Another shot from our hike down to Isinlivi.
Isinlivi Chickens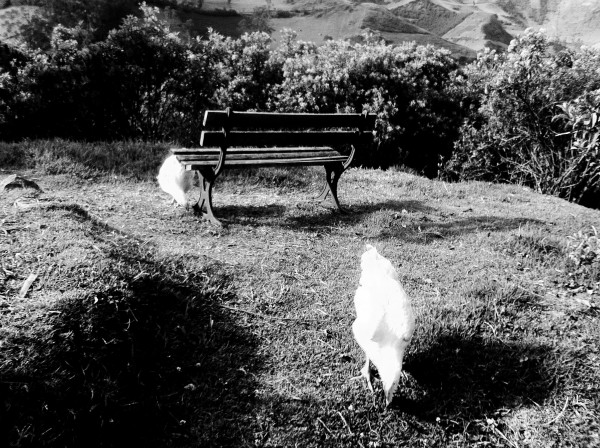 The Llullu Llama hostel in Isinlivi (basically the only hostel there) was simply amazing, with an incredible view, excellent food, and a relaxed atmosphere. And of course, a pet llama.
Quilotoa Crater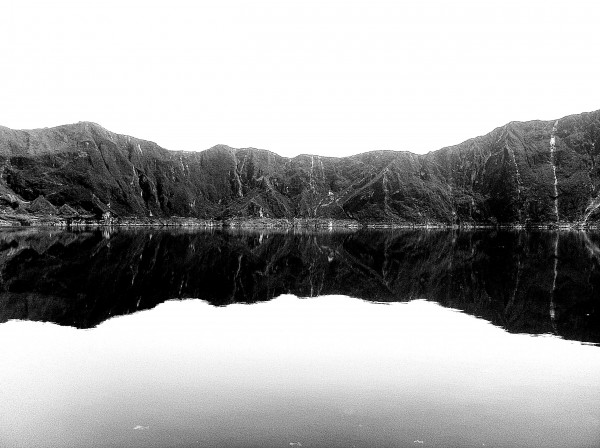 This shot is from the floor of the Quilotoa crater. The water was smooth as glass, walls were covered in volcanic rock, and the kayak paddles were about as large as your palm (probably why we didn't make it all the way to the other side).
Jimmy, Photographer Extraordinare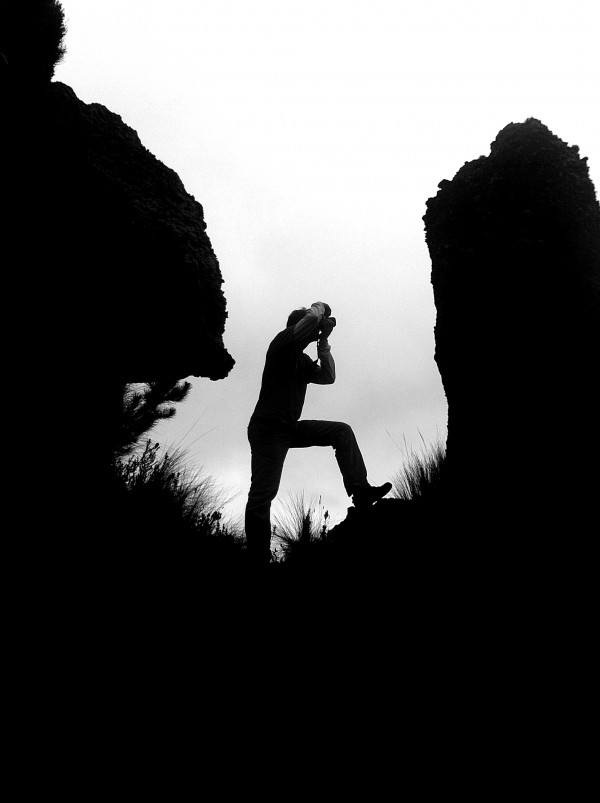 Jimmy, my co-traveler, was the one sporting a proper camera on our trip. This photo is from our hike in the mountains around Salinas.
Baños From Above

Banos was a great town surrounded by large hills and full of amazing coffee and food.
On the Road to Puyo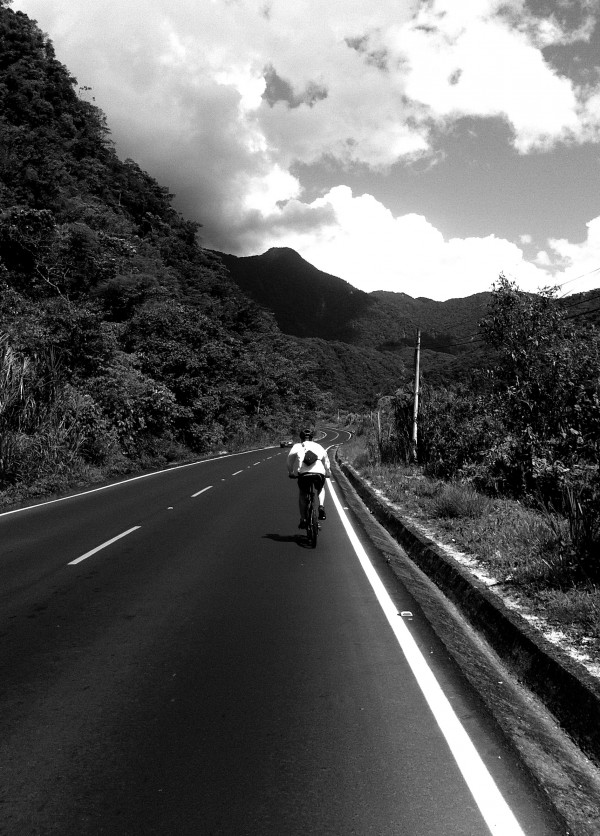 We rode 55km from Banos to Puyo along a winding road through the mountains. Thankfully we could take a bus back.
Mount Tungurahua About to Spew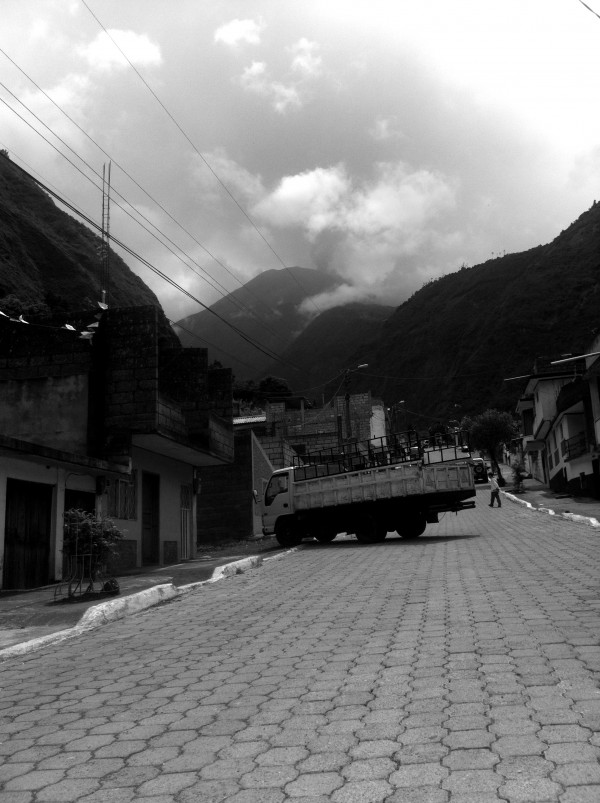 I snapped this photo of Tungurahua on our last day in Baños. We thought it was cool—and totally normal—that smoke was billowing out. The next day, while on way to our next destination, the news was full of headlines proclaiming the inevitable doom of us all. A day after that ash fell in Baños making a big mess. I guess we left at just the right time?
Alausi's Main Street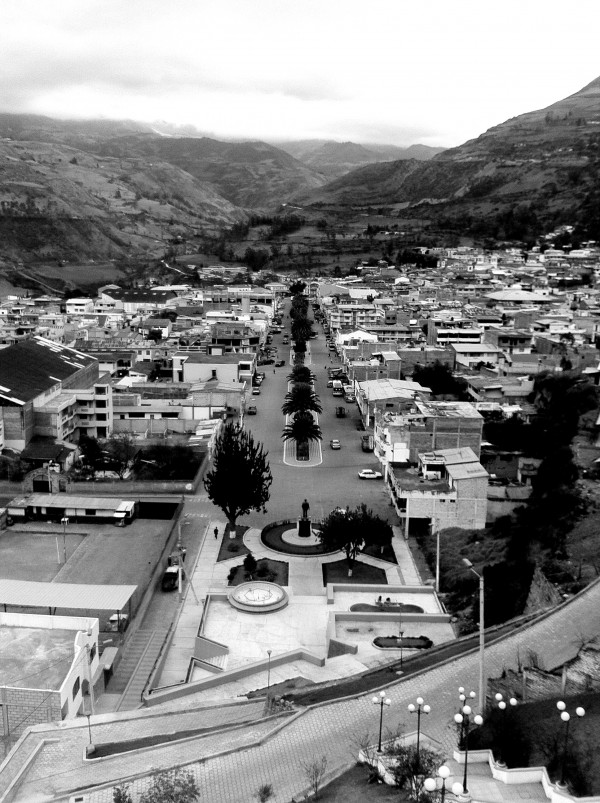 The main street of Alausi, a smaller town between Quito and Cuenca. (Note: this picture is also very cool in colour—see here.)
Incapirca Ruins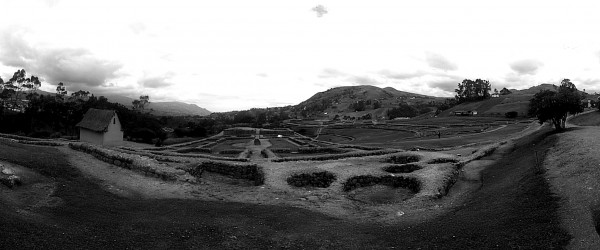 A panorama of the Incapirca ruins, the largest Inca ruin in Ecuador.
Kookamba Café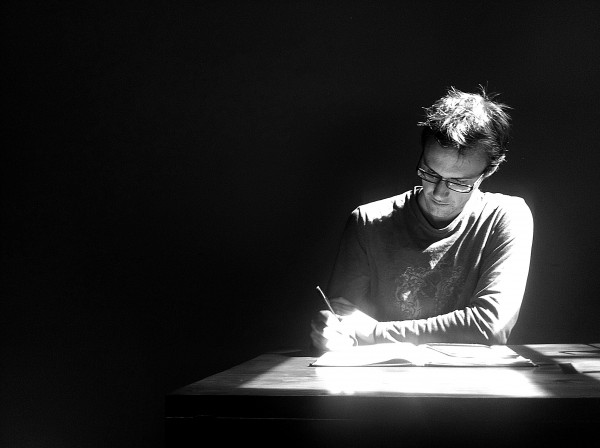 This shot sums up how I spend a decent amount of my time in Ecuador. Between hikes and other adventures I spent a lot of time seeking out good coffee, free WiFi, and learning/reading time.
///